Front Page
Snustopia!
Reviews by That Snus Guy
V2 Tobacco Reviews
Phantom Classic Blue White Portion Snus, Reviewing a Uniquely Flavored Swedish Snus by V2 Tobacco!
Details
Category: V2 Tobacco reviews
Created on Monday, 25 February 2013 13:52
Written by ThatSnusGuy
Hits: 21273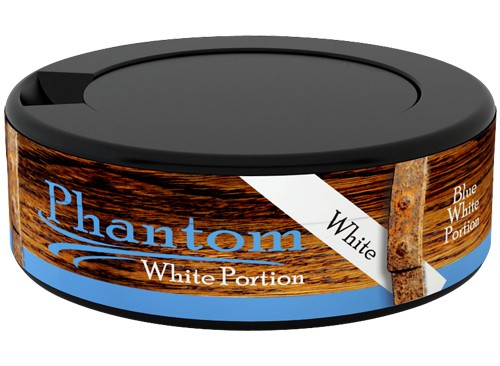 Greetings Snustopians!

To the fans of Snustopia, and those that follow my snus reviews for that matter, by looking at the title to this review you may be thinking that I'm running out of ideas on what snus brands to review. In fact, it's just the opposite really. I've been a fan of Phantom Blue ever since I wrote "Phantom Classic Blue, a much needed snus review!" back in 2009 and it's had a prominent place in the official Snustopian snus refrigerator ever since. Earlier this week, I was taking inventory of this vast archive of Swedish snus when I came across a roll of Phantom Classic Blue White that I brought back with me when I visited the V2 Tobacco factory last year. As I stood there reminiscing about that trip,
I realized that I have never written a review of it! Since the snus I was allowed to help make at the factory was Phantom Blue I thought it was the perfect time to write it so, let's take an in-depth look at Phantom Classic Blue White portion snus by V2 Tobacco!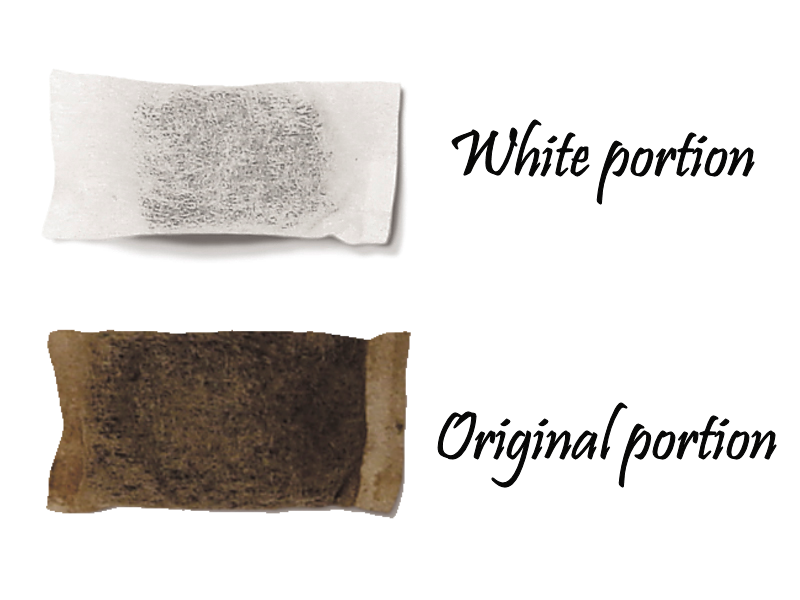 Phantom Classic Blue White portion snus is a White type portion snus made by V2 Tobacco in Silkeborg, Denmark. White type portions, as you may or may not know, are portions that do not go thru the final wetting step in the manufacturing process. By omitting this step, the portions are a bit dryer than an Original type and leave the material its white color. Even though the portions are slightly dryer, the material that V2 uses in Phantom Classic Blue White is the same soft teabag type of material that they use for all their portion snus and is quite comfortable in the lip for over 2 hours! White type portions also tend to be a bit more muted in flavor and drip less due to not having the extra drops of water added to them. In short, if you like a certain snus brand but wished its flavor wasn't so strong or wanted it to drip less, look to see if there is a white version of it. I know.....off topic again so let's get back to Phantom Classic Blue White!

Each can of Phantom Classic Blue White contains approximately 22 portions that contain about .8 grams of snus each. "Hey Snus Guy, we thought portion snus had 1 gram of snus in each, what gives?" Well, this is a great question and probably one that needs a bit of explaining. When I first started reviewing Swedish snus, the average portion had approximately 1 gram of snus and the average can contained 24 portions. What was also consistent was the amount of Nicotine in each portion. This was either 8 mg or 9 mg depending on the brand. If you wanted a higher Nicotine portion, you would need to get a Maxi portion and that maxed at 12 mg. The process was that if you wanted more Nicotine, you needed to use more tobacco which in turn, made the portion bigger. Over the last few years, snus manufacturers figured out ways to get more Nicotine out of less tobacco by adjusting the pH levels or, using stronger tobaccos. This resulted in the extinction of the Maxi portion and the birth of the Extra Sterk and Extreme portions with Nicotine levels between 14 mg and 24 mg of Nicotine per portion! Today, portions average about .8 mg of snus and you get approximately 22 to 24 portions in a can.

Speaking of Nicotine strength, Phantom Classic Blue White would be considered a lower Nicotine portion by today's standard with each portion having about 8 mg of Nicotine. So, you may be thinking "Why don't they just make all snus strong in Nicotine Snus Guy? If the trend is high Nicotine, that is." Actually, not all snus users are high Nicotine fans. In fact, higher Nicotine snus brands are not great sellers in Sweden, the birthplace of snus. They tend to prefer the medium strength snus brands like Phantom Classic Blue White. Ok, we could go on forever about Nicotine strength in Swedish snus and I will probably do a separate piece on it in the near future so, let's get back to the review.

As you all know, I have a bit of OCD when it comes to snus cans. When we last reviewed Phantom Blue, all Phantom cans did not have used portion compartments and they looked just like the cans that phantom loose came in. Now, all Phantom portion cans have a used portion compartment in the lid and a great label graphic that makes the can look like a treasure chest of sorts. The can itself is made from black plastic that's actually made in Denmark specifically for V2. OK, I'll stop with the can obsession and get right down to the flavor review before I start to get made fun of again!

The flavor profile in the Phantom Classic Blue line has, in my opinion, gone thru a change in the past few years. If you read our review of Phantom Classic Blue, you'll remember that the flavor back then had a kind of love/hate relationship with Snustopians. It was a flavor that you either really liked or absolutely hated. The flavor profile back then was a very strong bright citrus flavor with hints of juniper and a strong ammonia scent that was reminiscent of a blue window cleaner. This version though is really quite different.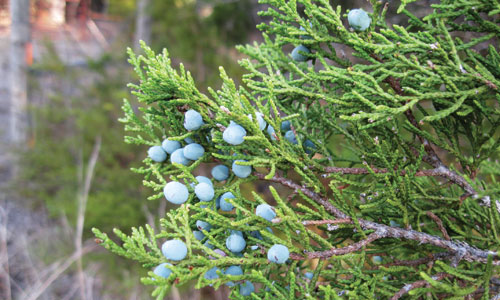 What I get from Phantom Classic Blue White is a predominant scent of juniper and herbs coming from the can. The flavors of juniper and lightly sweet herbs are in the front with the peaty, earthy flavors of the tobaccos, a light saltiness and hints of pepper and smoke in the background. The overall flavor is also much less intense than that of the Original type portion and drips much less. My overall opinion on the flavor of Phantom Classic Blue White is that for a snus with a predominantly juniper flavor, the balance of earthy herbal tobaccos and juniper gives it a well-rounded flavor that's much different than the first release of Phantom Blue. Well, now that you know the flavor of Phantom Classic Blue white, let's see what types of drinks will go with it!

Since it's wintertime here in Snustopia, I thought I would give some warm drinks a try first like tea and coffee. Earl Grey tea seemed to go really well and the Bergamot in the tea helped to enhance the juniper and bring out more of the tobacco flavor in the snus. Black teas like English breakfast seemed to dull the juniper a bit but still went quite well. With coffee, the snus tended to give the flavor of the coffee and off taste but not enough to turn me off. I had one of my friends try it with a Gin and Tonic and they said that a Tanqueray and Tonic was great and brought more of the Juniper out of the snus. I'll have to take his word on that! If you have a drink paring that you think is great with Phantom Classic Blue White, be sure to let us know!

My overall recommendation for Phantom Classic Blue White portion snus by V2 tobacco, Snustopians, is this; if you're a fan of the Phantom Blue line and are looking for that same flavor but want a portion with less drip, you have to give Phantom Classic Blue White a try. If you're a new Snustopian and want to try a classic Swedish snus flavor that's not too strong or powerful, Phantom Classic Blue White is for you. Phantom Blue White is available at Snustopia's only source for Swedish snus, The Northerner.com, which ships snus and other smokeless tobacco to just about every corner of the planet (where allowed by law of course) with fast shipping and great service!

Well Snustopians, I hope you've found this review of Phantom Classic Blue White portion snus by V2 Tobacco helpful, fun and informative. If you have any questions, comments or suggestions on what snus or smokeless brands you would like to see us review, just leave us a comment below or like us on Facebook and leave a comment there, I'll do my best to answer them as soon as I can. As always Snustopians,

Happy Snusing!