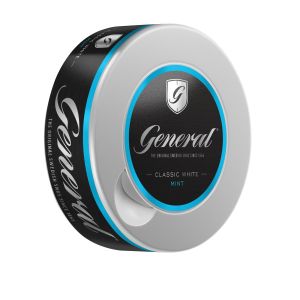 Well friends, it's that time of year again here in Snustopia! It's beginning to get colder outside, the leaves are almost gone from the trees and everyone is beginning to gear up for Thanksgiving with it's festive feasts, time with family and friends and the ever popular sport of "Black Friday"! While that's here in Snustopia, in Sweden it's time for the snus manufacturers to begin releasing new products! Names like Kardus, Julesnus and General Classic..." WAIT!.....Hey Snus Guy, did you say General Classic? General Classic has always been the same, what gives?"
Yes I did say General Classic and yes, it's always been the same since it's invention but this year, Swedish Match has decided to release a new variation to the General Classic line, General Classic White Mint portion! Now, before you all get too excited, let's take a look at it and then decide so, grab your favorite snus and a cup of something warm and let's take a look at the newest member of the General family, General Classic White Mint portion!
As I said in the beginning, General Classic has been a mainstay in Swedish snus for quite some time and has always been the same. Smoky tobacco flavors with peppery note, some salt and a Bergamot finish is what has flavored General Classic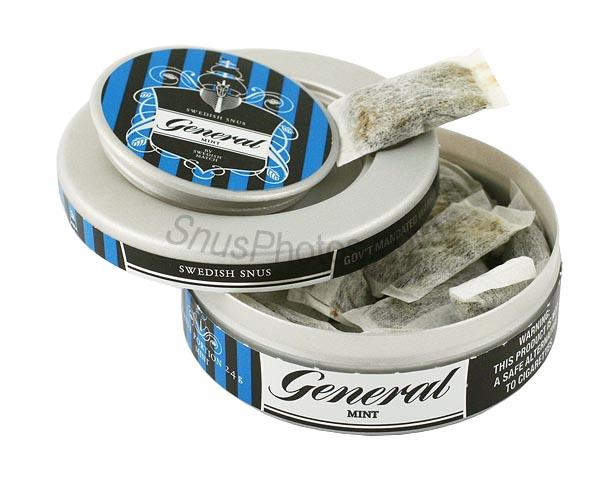 for over 100 years and is one of the most popular snus brands in Scandinavia. Some of you reading this now are probably thinking "General already has a mint flavored White portion snus, General Mint. Why come out with another mint flavored snus when you already have a great selling mint snus? Isn't it overkill?" Well, if you're thinking about the American market, yes, it would be overkill but General Classic White Mint is not created for the American Market, it's created for the Swedish market! Knowing this, most Snustopians will realise that this snus is not just your run of the mill "Mint" flavored snus! But I'm off track, let's take a look at the portions before we get into the flavor.
General Classic White Mint portion is classified as a White type portion and for our new Snustopians, this means that the portions do not go thru the additional wetting step at the end of the manufacturing process. By omitting this step, the portions remain white and are a bit dryer than an Original type portion. Even though the portions are dryer, Swedish Match uses the same soft, teabag type material they use in all their snus and is comfortable in the lip for about two hours. The portions are also arranged in Swedish Match's signature "Star Formation" which makes the portions a wedge shape that adds to the comfort. The Nicotine in General Classic White Mint is approximately 8 mg per portion and there are 24 portions in each can. Speaking of the can "Oh no.....here we go with the can fetish!". Now, now, you have to know that the can is pretty standard, silver metallic plastic with a used portion compartment in the lid, but the label is actually a bit obiquious. Outside of the blue ring around the top of the label and the word "Mint" in small blue letters, it looks just like the General Classic one. All right, on to what you're all here for, the flavor!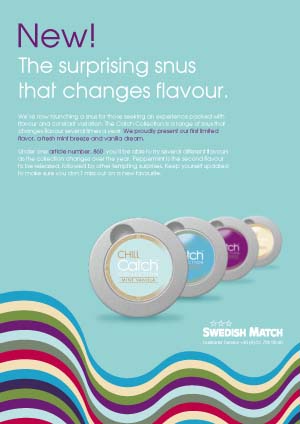 I have to say Snustopians, I've spent a day and a half with General Classic White Mint and during this entire time I've sensed something very familiar with the taste of General Classic White Mint! You have to understand, this snus is not just another Mint flavored snus, there is more to it than that. While Swedish Match has stated that the flavor is "A medium-bodied and spicy tobacco taste with notes of peppermint, along with hints of bergamot, tea and vanilla." there is something very familiar about it, almost like this isn't the first time that Swedish Match had tried this flavor combination in a White portion snus before. The scents from the can are of peppermint with a slight bit of vanilla, almost like peppermint candy, and dark tobaccos. The flavor, on the otherhand, is a light mint flavor along with the vanilla and the earthyness of the blend of tobaccos used. This alone gives the snus a mint chocolate flavor thats slightly sweet! Hmm.......I've used this description for a Swedish Match snus before.... In the background, you can taste the leathery, pepper flavors that also come from the tobaccos along with a mild shot of salt. What's missing is the bergamot and tea flavors. I remember now! General Classic White Mint's flavor is pretty close to a limited run mini snus, Catch Chill Mint Vanilla mini portion!
Now, I'm not saying that Swedish Match has taken the recipe from Catch Chill Mint Vanilla, made it into a large portion snus and slapped the General label on the can, oh nay nay...there are some subtle differences in General Classic White Mint, the first being that there is a bit more salt in Classic White Mint. The other difference is that after about an hour, the flavor changes from a sweetish chocolate mint to a more classic General flavor with just a hint of mint. With Catch Chill Mint Vanilla, after 45 minutes the portion's flavor just went flat. Overall though, if you liked the flavor of Catch Chill Mint Vanilla, you're going to be quite pleased with General Classic White Mint portion! So, what drinks would go well with General Classic White Mint? Let's take a look!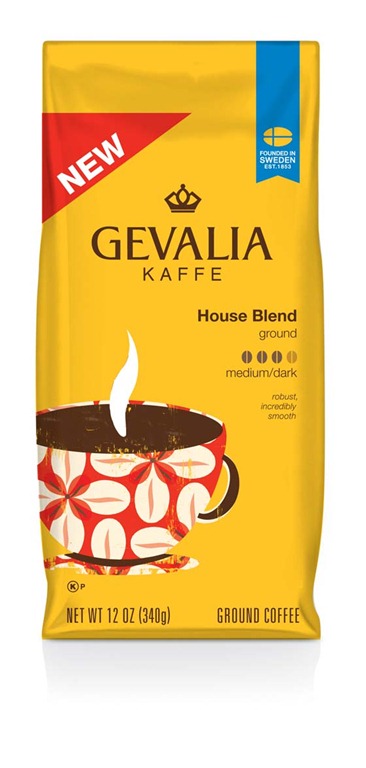 Since it's getting colder, and I'm getting older, I've began alternating between my beloved tea and coffee. I've tried General Classic White Mint with both and actually like coffee with this snus much more than tea. The snus, with most of my teas, tended to get quite muted and actually turned the flavor of the snus bitter. One I did have pretty good success with was Earl Grey. This actually helped to bring some of the Bergamot flavor out of the snus and helped me to get what Swedish Match was trying to create. Coffee on the otherhand, was best! Imagine a cup of Gevalia House Blend with a bit of sugar and cream and dip an Andes Mint chocolate square into it. Honestly, this snus made me drink more coffee and the blend of flavors is something you'll have to experience for yourselves!
My overall thoughts on General Classic White Mint portion Snustopians, is this; Swedish Match has definitly hit on something with the creation of General Classic White Mint but I think it's a snus that would appeal to more female snus users. This is not a bad thing since there are not that many snus brands that have captured this growing market. The lighter Mint profile combined with the vanilla and the classic General flavor is something quite unique and really should be experienced by not only the gals but, guys looking for a much less sweet mint flavor with a twist. While this is my opinion, I think all Snustopians should experience at least one can of General Classic White Mint and see for themselves!
General Classic White Mint portion will be available in Swedish stores and select web shops beginning November 18th, 2012. While we don't have a complete list as to which E-Shops will be carrying it, it is likely that the largest ones, like The Northerner and SnusCENTRAL.com, will be among the first.
Well Snustopians, I hope you found this pre-release review of General Classic White Mint portion snus, by Swedish Match, helpful, fun and informative and will tell you friends about this review at our new home here at Smokeless Aficionado!
As always Snustopians,
Happy Snusing!
That Snus Guy