Details
Category: World News
Published on Friday, 05 October 2012 20:37
No, you not seeing things and we're definitely not playing some kind of Photoshop trick on the fans of V2 Tobacco's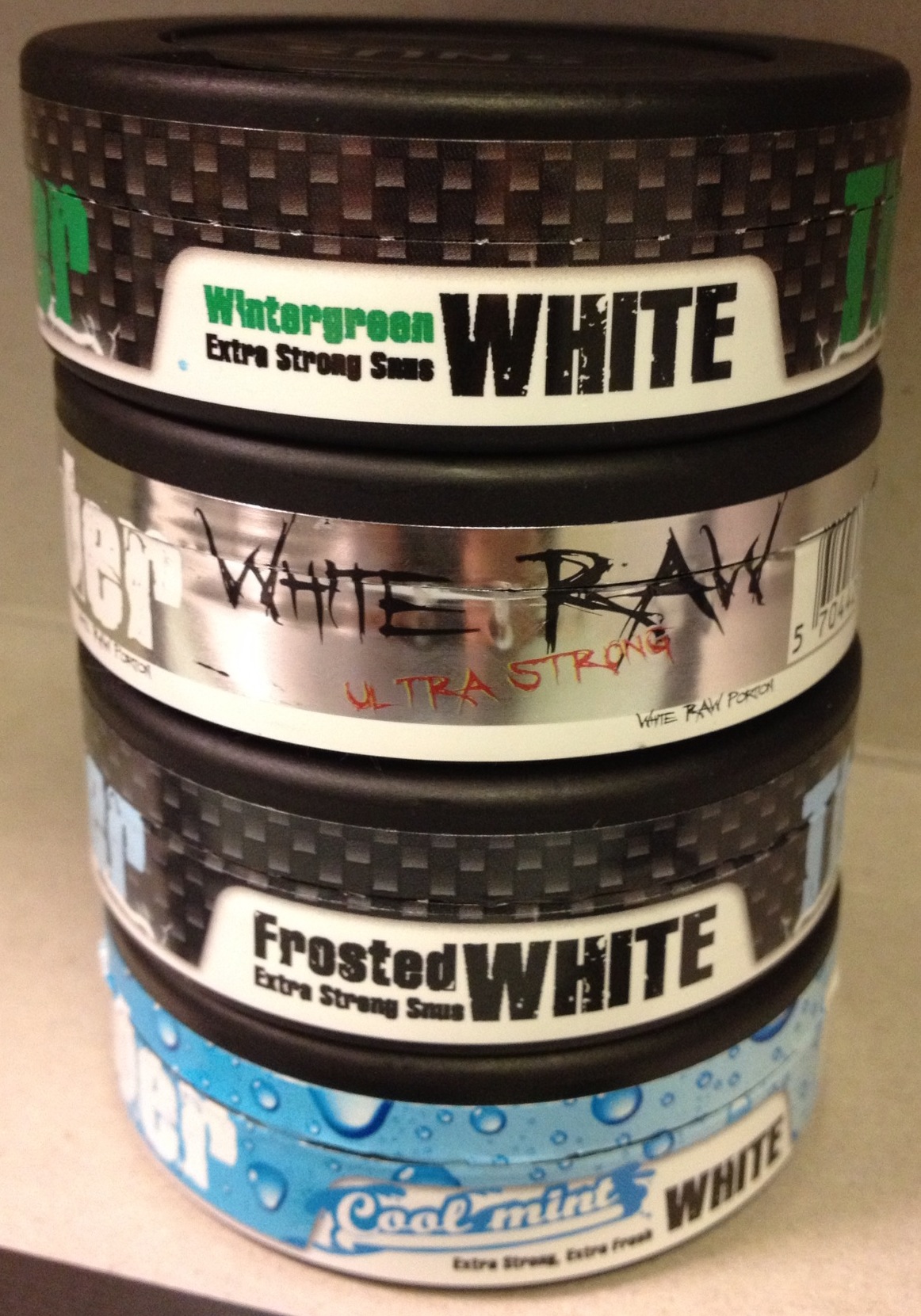 Thunder products. Earlier this week, V2 Tobacco released a limited edition White version of their most popular Thunder flavors. The flavors that V2 picked are Thunder Raw, Thunder Cool Mint, Thunder Wintergreen and Thunder Frosted. We spoke to Patrick Vogel, co-owner of V2 Tobacco in Denmark, via email about what was behind the limited run of these snus brands in a white portion and we were told that they were a test, primarily for the Norwegian market and an e-snus shop in Sweden. While we are really big fans of all of V2 Tobacco's snus brands, we flet compelled to give these new, unique white brands a try and you'll be surprised at what we found!
While we will be adding all four of these brands to the collection, under the Thunder section of V2 Tobacco, in the coming days along with in-depth reviews of them we thought we would give you a quick overview of what you can expect from these surprising variations of the Thunder line.
At first glance, we just thought that V2 had only changed the labels on the Thunder cans but upon closer inspection, we found that this was not the case. Earlier this summer, we had the great opportunity to travel to Denmark and get a tour of V2's factory from Marc and Patrick Vogel, owners of V2 Tobacco. While we were there, they had just taken delivery of a monstrous machine that was designed by them. This huge machine was built for the sole purpose of making White portions. At the time, we were only told that it was for making the White portions faster and, there may be some surprises in the future. Thunder White collection is one of those surprises!

The taste of these new editions of Thunder are actually the exact same flavors we are accustomed to seeing from the Thunder original line, just a bit tamer. You may be asking why they would be a bit tamer, well, what differentiates an Original portion from a White portion is the omission of a crucial step in the final process of snus making. This crucial step is the final wetting process that the portions go thru prior to being placed in the can. For an Original portion to get its signature brown color and upfront flavor, in the final step of the snus making process, the portions receive a few drops of purified water just before going in the can. Before this final wetting, the portions are considered white portions. What this final wetting step does is help the flavors to meld while they're in the can. During this time, the moisture permeates the white portion material, imparting the snus' flavor and changing the color of the portion. This is why all Original type portions have a much quicker flavor release and can, on occasion, can be more moist and cause "dripping" of the flavors.
White portions on the other hand, do not get this extra step prior to packaging and tend to be less moist. White portions also take a bit longer to get the flavor to come out due to the absence of the extra water drips. Many new snus users do prefer the White versions of snus brands over the Original due to less dripping and the flavors being more tame. With the Thunder White collection, we were expecting them to act just as any other White portion snus would but we were pleasantly surprised! The same intense flavors that we are used to in Thunder were still there in the White versions but without the dripping we had come to expect from Original type snus portions. Overall, we here at Smokeless Aficionado are impressed with the new White line!
While the Thunder White line is only available in Norway and at BuySnus.com at the present time, we hope that every Thunder snus fan will do their best to try the White portion versions so that our friends at V2 Tobacco will make these snus brands a permanent part of their portfolio and available to all Thunder fans worldwide!